Meet "Rosie" our 5 week old yellow lab pup! We've been looking to get a dog for quite some time but could never find the right one for us. This beautiful girl will be my early morning running partner once she grows up a little. We surprised Gracie with her this morning and she went bananas. Rosie is quite the sweet girl and is doing really well. We took her over to PetSmart and got her a new collar, lead, food bowl, food and some good chew toys, she's lovin' life. Here's a few more pictures from today.
Here she is checking out her new yard!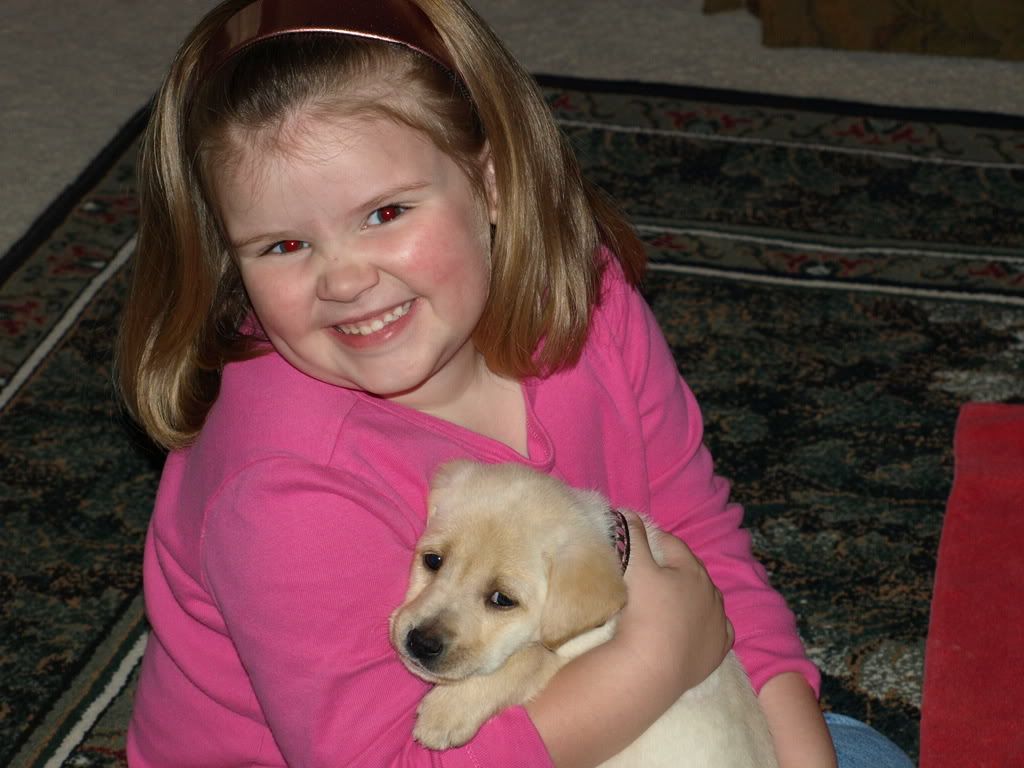 Gracie and her getting to know each other.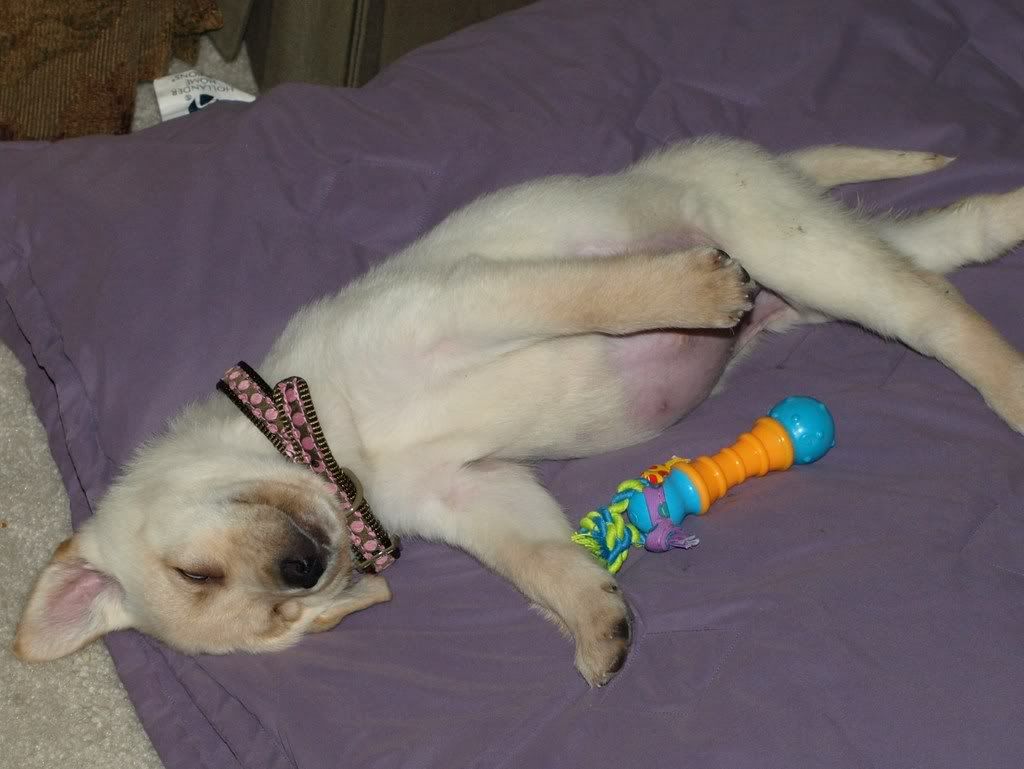 She is fast asleep in this picture after chewing on that toy for 30 minutes. She has me wrapped around her little paw already.
Its been a long day and Gracie and Rosie are fast asleep. Rosie has been sleeping for like 40 minutes then playing for an hour since we got home around 2pm. She is such a sweet girl and what a joy to finally have our girl. Should be a fun day tomorrow just playing around with her and getting her fully adjusted.
Make it a great Sunday! - Jason